Group trainings and corporate workshops
Visually appealing slides, confident presenting style, and clear communication are the fundamental for any successful organization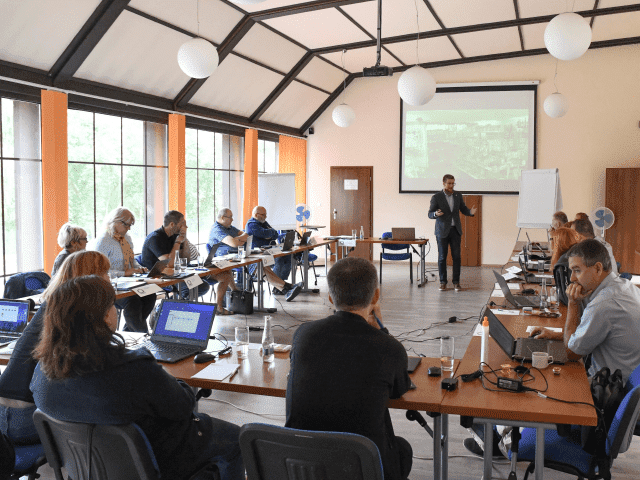 Discover your story and confidence
I specialize in presentation skills, both in terms of content and form, creating design-focused presentations, and the art of classical rhetoric.
You will find your confidence and learn to present yourself with in a captivating manner.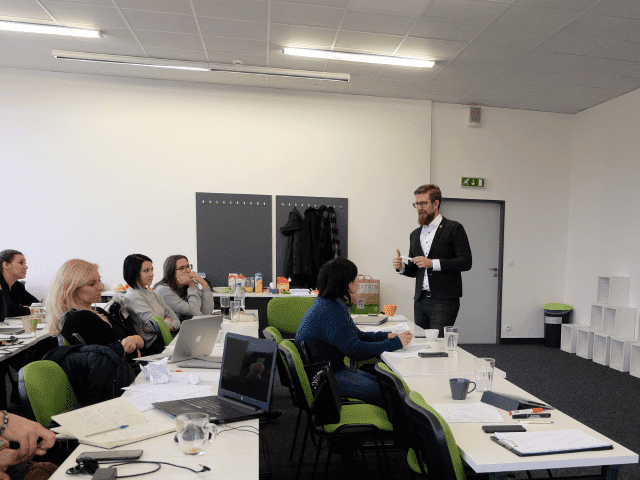 Presentation skills
The main goal of the course is to significantly improve and enhance participants' ability to present effectively in front of larger audiences. They will also learn a proven process for creating presentation structures. The course will elevate their verbal and nonverbal communication skills and provide techniques for dealing with stage fright.
The training includes presentation exercises and video analysis for all participants. Everyone will receive targeted feedback on their performances.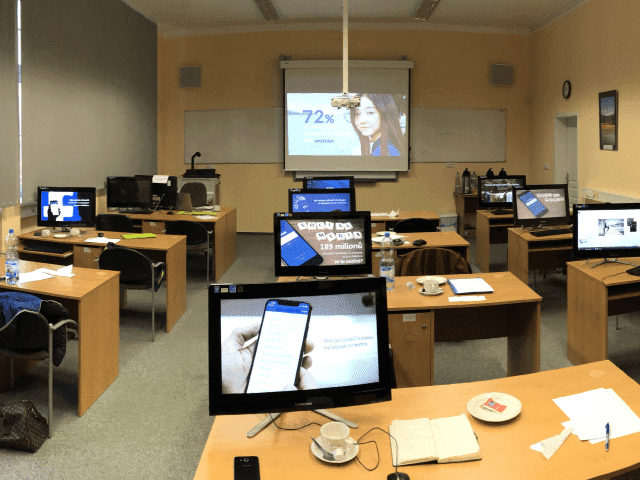 Presentation design
Participants will take away a fresh perspective on presentation slides, the process of creating them, and specific ideas, including recommendations for future practice.
The training also covers fundamental graphic principles and approaches, including psychological insights that will help the audience understand and retain the most important information presented.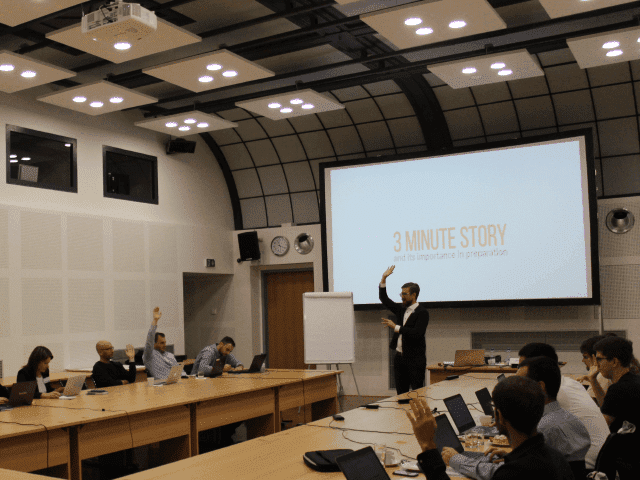 Business storytelling
At the training, participants gradually transform their presentation into a captivating story that will engage the target audience, even in today's information overload.
Together, we will explore the topic of storytelling, plots, and heroes, and discover how these elements can be utilized in everyday work environments.
Participants leave the training with a clear plan and materials that will help them structure their future presentations.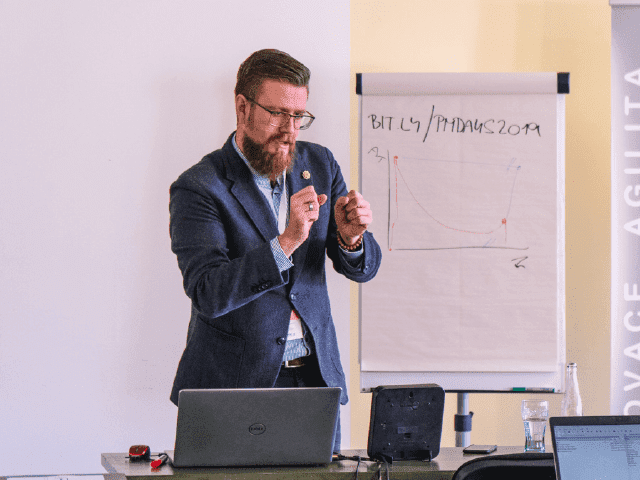 Storytelling and data
The course focuses on data visualization
and its effective presentation. It primarily emphasizes the use of tables, graphs, and other visualization techniques to convey the most crucial information.
Experts present data using stories. They
don't let the audience get lost in dense visualizations but guide their target group
on a journey of understanding. Crafting narratives and methods for their proper visualization are the main contents of this training.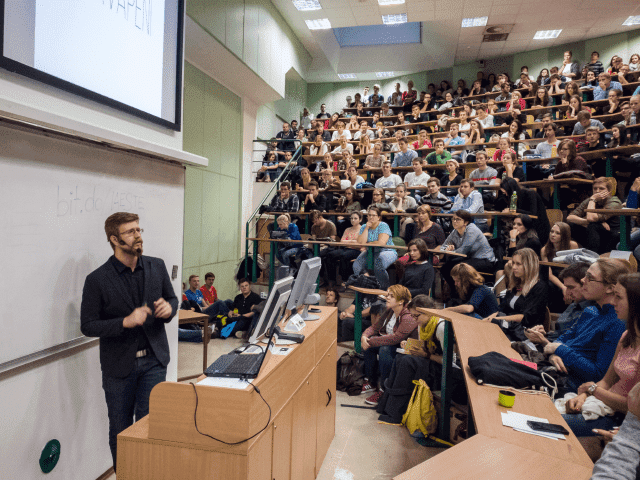 Classical rhetoric
A comprehensive view of the art of persuasive speaking. The focus is on the speaker as an individual who can structure their thoughts logically, work with human emotions, and build their rhetorical persona.
Rhetoric and the proper use of spoken language are essential in professional world. We will explore how to refine our speech, present our ideas and opinions effectively, and use our speech to capture the attention of our audience.
The course guides participants through practical exercises to refine their speech, ethical principles of public speaking, and effective formulation of ideas.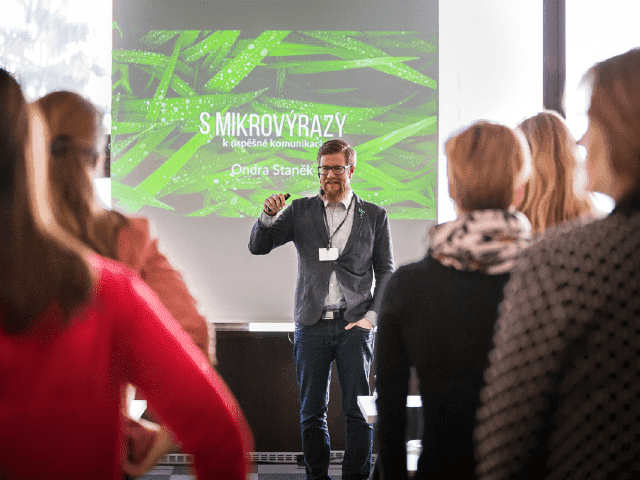 Microexpressions analysis
Microexpressions are facial expressions that appear in situations when 'a lot is at stake' and last for a fraction of a second and it is nearly impossible to hide them, making them a valuable source of information.
During the training, participants will learn to recognize signals of hidden emotions, understand when the other party is concealing something, and discover how to analyze nonverbal behavior accurately to avoid mistakes.
The goal of the training is to equip participants with proven methods for analyzing body language in the context of detecting deception.
Presentions in virtual environment
Whether you use MS Teams, Zoom, or any other tool, I will teach you how to capture the audience's attention, utilize body language effectively, and work with your voice in the virtual environment.
We'll discuss the proper setup of the presentation space, and I'll assist you with technical equipment while introducing you to interesting programs for remote collaboration.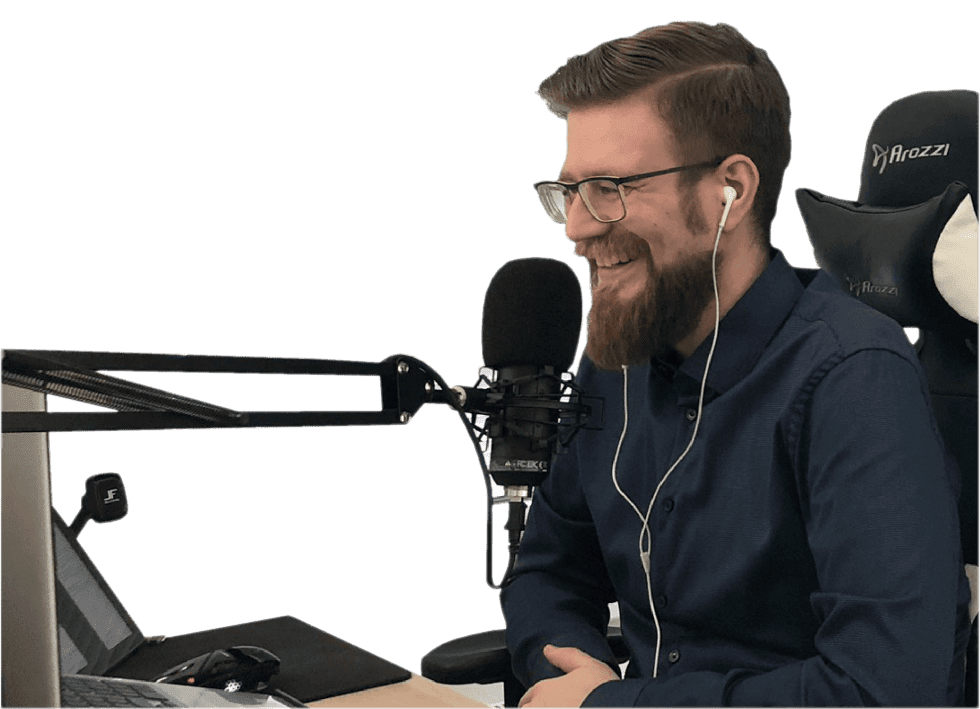 The ability to deliver effective virtual presentations has quickly become an important and highly valued skill. I will help you become among those who master the art of professional online presenting.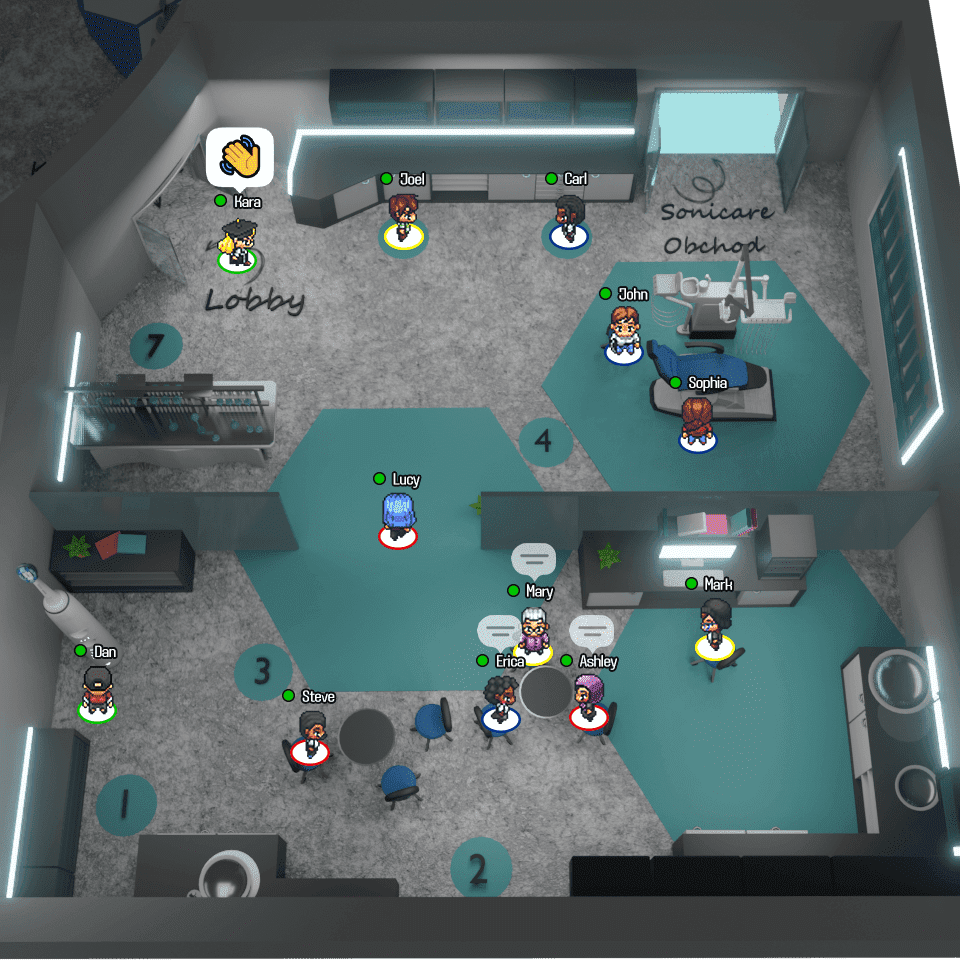 Trainings in the GatherTown App
Gather Town is a presentation platform that ensures excellent user interaction. You immerse yourself in a space where you can freely move around, meet other people, and collaborate seamlessly.
I enjoy using it for both individual and group consultations, as well as large-scale online training sessions.
Cooperation with
Space Makers
If you want to create your own virtual environment or online offices, or organize an extraordinary virtual event for your colleagues or clients, Space Makers will help you out!
Space Makers is a leading company that specializes not only in the implementation of the Gather Town platform for businesses but also in modeling virtual environments according to clients' needs!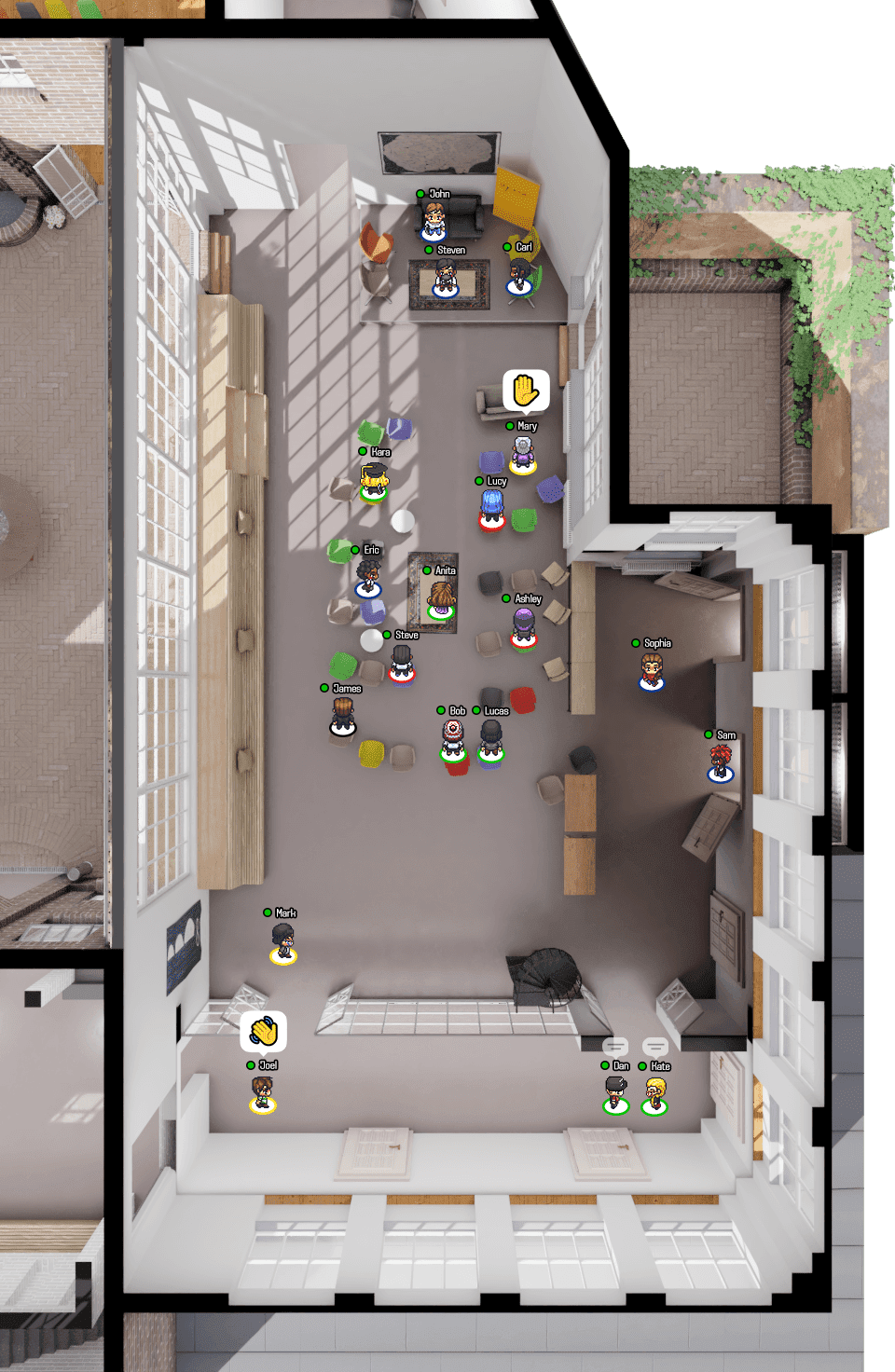 Interested in Spacemakers?
I have been using the application for quite a while, and I would be happy to share my experiences.
If you're interested, I can arrange a priority meeting for you directly with the representatives of this company!
Do you prefer attending open training sessions?
I collaborate with two excellent partners where you can sign up for public training sessions. Each training is designed slightly differently, so you can choose which one appeals to you more.
I don't list many open training sessions, but I believe you will find your spot!
Materials and tools for participants of visual courses
From my own experience, I know how challenging it is to remember all the essential and interesting information from a course.
Printed materials and handwritten notes often get lost or end up in a drawer.
I offer an option to purchase access to pre-recorded video materials from the training, which will help participants refine their newly acquired knowledge and review the most important aspects.
All participants of the training gain automatic access to an updated database of tools, literature, and other resources that I personally use daily in creating professional presentations and templates.
Get your workshop right now!
Did my training offer catch your interest, and would you like to learn more? Let's arrange a meeting or a phone call.